Heybike Mars Best Folding Ebike For All Terrain
500 W Motor
48V 12.5Ah Battery
Class 2 Speed
6-7 Hours Charging Time
48 Miles Max Range
Foldable Design
It's hard to beat the convenience of a bike that folds down to fit your car—but can also make your commute faster and less taxing.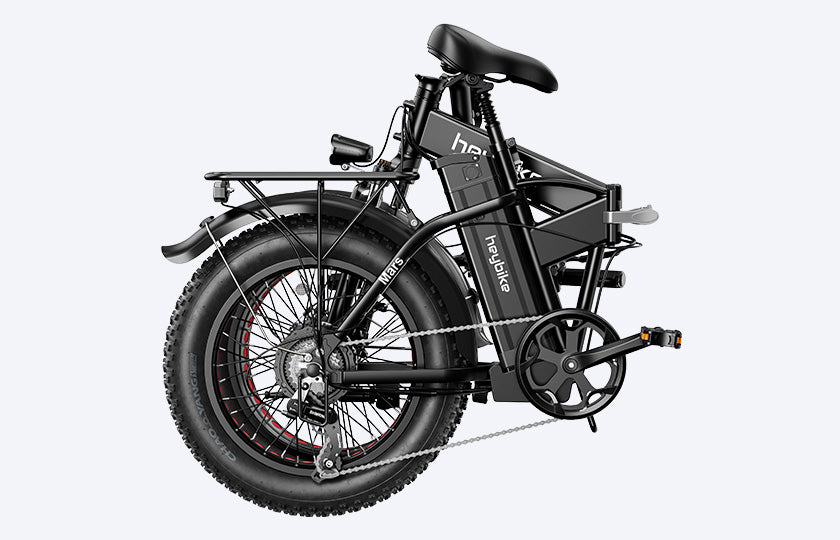 Shock Absorber Seat
This device is sensitive to displacement and can suppress the vibration and shock when crossing a rough and uneven road.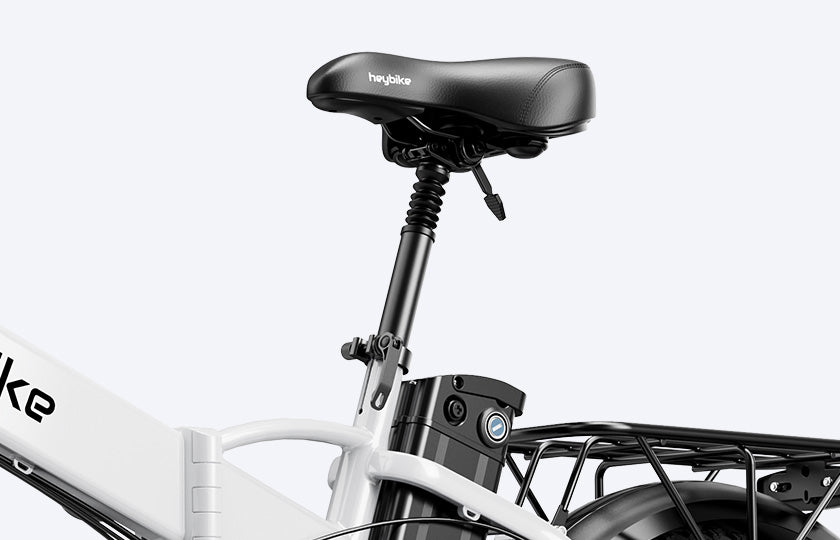 Front Suspension Fork
Thanks to the lockable front suspension fork and suspension seat post, Heybike Mars offer a smooth and comfortable ride.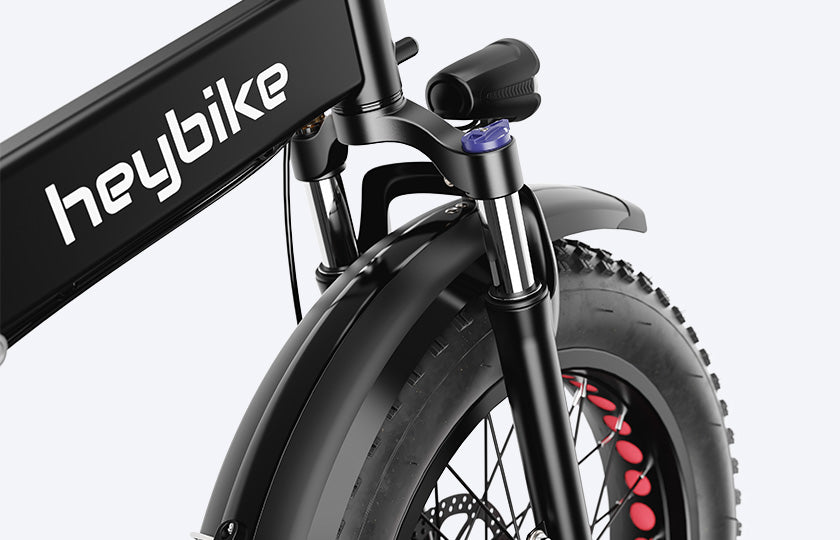 Pops in and out easily and features a USB Charging Port, you can charge the battery pack on or off the frame and make it as your phone's power bank as well.